Tanner Ramsey + Jack Watts: A Group Exhibition
What Came First
September 16 - October 15, 2023
What Came First, is the exhibition of Tanner Ramsey and Jack Watts. Tanner and Jack both work out of Nathan's Lounge in Los Angeles. Their relationship is weaved into their multimedia creations, and their work speaks volumes.

Tanner says, "When Ben asked me to do a show I immediately thought of taking that opportunity to create a body of work with my friend and coworker, Jack Watts. We spent the summer collaborating and discussing alternative ways to approach our ideas. We wanted to build a show that was different than anything we had ever done before. Both of us becoming fathers in the last few years inspired us to reimagine the world through youthful eyes. With subject matter that first shaped our imagination, the pieces in the show hold a lot of childhood nostalgia and wonder.There are repurposed found objects, installations, visual representations of interests and a strong use of collaborative thinking.
We have gotten to explore new mediums, challenge our creative energy, and above all else hang out."

Join us for the opening reception on September 16th at WANTS / NEEDS from 5 - 10pm.
Past Shows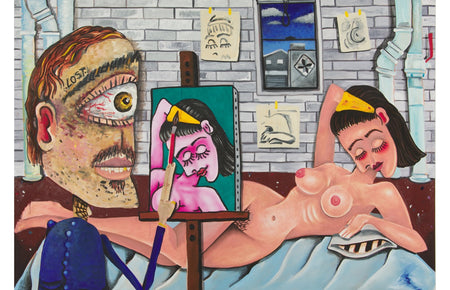 I've Got My Own Show To Do
JULY 22 - SEPTEMBER 3, 2023
Jeff Sypherd
I've Got My Own Show To Do
JULY 22 - SEPTEMBER 3, 2023
I've Got My Own Show To Do, is the debut solo exhibition of Jeff Sypherd, who is a tattooist and painter based in New York City. 
Jeff Sypherd was born in 1989 in Newport Beach, California, and was raised in Riverside, California. After years of informally hanging around Inland Empire tattoo shops, Jeff began formally apprenticing and tattooing at the age of 19. In 2018, he headed East to New York City to work at Greenpoint Tattoo Company and to develop a studio painting practice. Today, Jeff owns and operates Car Phone Studios in Brooklyn, New York, where he tattoos and pursues painting full time.
"I paint, above all else, in an attempt to join the lineage and conversation of the artists I admire who have come before me. These inspirations include fine artists such as painters as well as craftsmen such as tattooers. Through a visual language that mixes all of the above, I aim to explore doom, hope, and the gray area that lies between."
Out of Bound
May 27 - July, 9 2023
Ryan Cooper Thompson
Out of Bound
May 27 - July, 9 2023
Out of Bound, is the debut solo exhibition of Ryan Cooper Thompson, who is an analog multi-disciplinary artist currently settled in Portland, OR. Exploring ideas of personal freedom, solitude, minimalism and being connected to nature, Thompson's pieces provoke a sense of genuine intimacy and beg his audience to be present in our increasingly digital world. 
Thompson, known for his tattooing since 2004, has taken time since the pandemic to return to canvas and painting for this body of work. Out of Bound is both a direct connection to Thompson's 'Huck Finn' spirit, and his inspiration found in the work of the late Tino "Rosie" Camanga. Rosie was a self-taught tattoo artist in Honolulu, and is a largely influential artist for countless tattooists. Nods to Camanga can be found in Thompson's portrait of the late artist (Lonely Boy) as well as the 'wavy hearts' seen on a few works in the exhibition. "Out of Bound" is a text quote from Camanga found on a piece of flash found in Ed Hardy's book, Folk Art Tattoo Flash.
This collection of nine works, including one diptych, are presented in a selective color palette of rust and various browns, alongside black water and olive-toned succulents. Thompson encourages his audience to jump into his muted, yet animated world and witness the authentic testimonies presented through his canvases.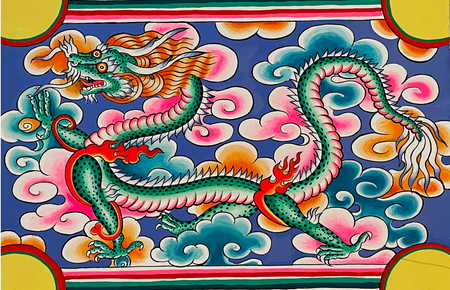 Comfort Food
April 1 - May 14, 2023
Group Exhibition
Comfort Food
April 1 - May 14, 2023
Comfort Food is a group exhibition showcasing the work of Emma Bagley, Theo G, Britt Kuechenmeister, and Travis Turpin. This show features a vibrant display of fun, colorful pieces, displaying the full spectrum of the rainbow, which elicits a strong sense of nostalgia and playfulness. It is this sentimental feeling, reminiscent of childhood that inspired the name for the show, Comfort Food. 

The artists featured in this show are very dear to our WANTS/NEEDS family, and although they come from different shops in different towns, these talented folks have all become friends through a shared appreciation of valiant creativity. We hope that the bright, bold colors of these striking pieces, evocative of a full box of crayons, will bring you back to your childhood and make you feel right at home in the presence of these vivid works.

To celebrate this playful, fun show we are hosting a lively celebration on April Fools (April 1st), complete with live music by Ruben Zarate of Dante Elephante. There will also be food available from Kaapicat Cafe and drinks from Apiary. We hope you'll come out to play and support some of our local community partners!
Moments of Clarity
February 11 – March 19, 2023
Group Exhibition
Moments of Clarity
February 11 – March 19, 2023
"The Moments of Clarity" Show is a benefit show in honor of Allie Greenberg, @alliegtattoo. Allie is an incredibly talented local Santa Barbara tattoo artist, who was part of the 805 Ink tattoo team. Due to a degenerative nerve disease and stenosis in her cervical spine, Allie's health has taken a rapid decline and she has been forced to slow down and focus on her treatment. Her journey towards a clear diagnosis and cohesive treatment plan has been long and full of obstacles; physically, mentally, and financially. It is our hope that through this show, we can help ease these burdens, so she can focus on doing what she loves most, creating beautiful art. 
This show features an inspired collection of donated art by 21 local tattoo artists throughout Ventura, Santa Barbara and Los Angeles counties, including work created by Allie. All of the Moments of Clarity pieces are available in store and on our online shop until 3/19. 100% of all proceeds from the artwork sold during this show will be donated directly to Allie to help pay for her medical bills and treatment.
We chose the name for the show, "Moments of Clarity," to symbolize hope for clarity and ease for Allie moving forward in her health journey.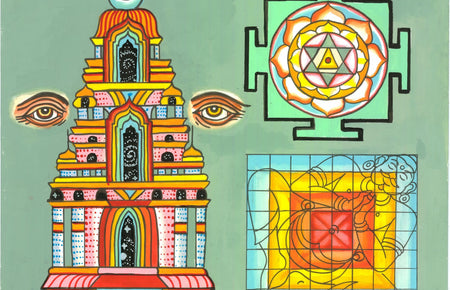 Duality
December 3, 2022 – January 29, 2023
Robert Ryan
Duality
December 3, 2022 – January 29, 2023
Robert Ryan was born in New Jersey in 1973 and began tattooing in 1997. He is now one of the most sought after tattoo artists in the world and is the co-owner of the acclaimed Electric Tattoo located in Asbury Park, New Jersey. He's considered a pioneer of spiritually themed tattoos, which are heavily influenced by his Hare Krishna beliefs. To most, receiving a tattoo by Robert is much more than just adding a piece of permanent artwork to their body – it's a highly spiritual experience.
Robert grew up on the East Coast where he was influenced by hip-hop, punk rock, beat poetry and graffiti culture. After a moving encounter with a Hare Krishna devotee, Robert became dedicated to spiritual learning and practice, which heavily influenced his artistic style. His understanding of Western occult symbolism, Eastern Vedic philosophy and Amazonian shamanism, all presented through the filter of traditional American tattoo style, creates a unique artistic aesthetic, rich in experience and mystery.
Robert is an incredibly talented painter. His paintings are representative of his iconic style, merging his spiritual influence with traditional American tattoo art style. His artwork has been displayed in numerous publications and galleries, as well as a strong catalog of commercial art projects. Robert is also the author of two books "Inborn Absolute" and "Deity", and was featured on the Vice series "Tattoo Age" in the episode titled; "Robert Ryan Brings Spirituality To His Tattooing."